Forcelle Monoraggio


At a Glance
"Talent for innovation and customers orientation are the key factors of our success"
Think for Technology
XECRO is an independent company with more then 15 years of experience in the sensor industry. During the years XECRO expanded its knowledge and production line to one of the completest range of inductive and capacitive sensors in the automation industry; focusing on the highest performance available.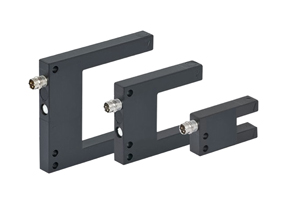 Our innovations in this technologies results as the thinnest and shortest sensors, quad sensing distances, high pressure and high temperature resistant proximity switches. XECRO develops, produces and commercializes industrial sensors and general industrial electronics worldwide.
Global Organization
XECRO is one of the leading companies in inductive and capacitive technology and serves customers in Europe, North and Latin America, Asia, Africa and Middle East. The organization is regulated in accordance with the strict directives of ISO 9001-2000 .
XECROs headquarter located in Hanover, Germany, represents the focal point; our business counts with highly motivated management and working team: Financial and Sales dept., R & D, Customer Assistance, Shipping dept. and Warehouse are located in a modern 1100 square meter building. Customers can benefit from our synergic organization: the production is made by XECRO in Hanover, Germany and in collaboration with selected strategic production facilities inside the EU.
Download catalogo completo